Avoid Scams, Confusion, & Regret (from Not Getting in Early)...
Join a Private Community Designed to Shortcut Your Crypto Success... & Protect & Grow Your Wealth!
Hi. I'm Robyn Openshaw. A 35-year educator. And a former university professor of American history and economics. 
I've spent 1,000 hours studying cryptocurrencies in the past 16 months. And I want to help you. That's why I created a Crypto Beginner's Community. 
I'm known as the GreenSmoothieGirl online. Fifteen years ago, I felt strongly that people needed to know about green smoothies — one of the absolute best (and easiest) habits you can develop for your health. I've taught people simple, easy-to-understand strategies and tools for excellent health. 
And now, I feel that people NEED to know about crypto. And fast. But, the crypto world is incredibly confusing and filled with jargon. We make it easy, and answer your questions.
I believe that: 
In every crisis, there is opportunity. 
Historically, most people don't see the big opportunity, early, and get in on it. Most people wait until "everybody's doing it," and by then, the big opportunity has gone past them. 
But if you're like all smart people these days, you're seeing what's happening, and it's stressing you out. 
Want the best anti-anxiety pill ever?
Let's take a look at how to hedge against the oncoming hyperinflation, and protect your financial future. 
Value never "goes away"— it shifts elsewhere.
I am not a financial advisor. However, I am here to introduce you to crypto and share my experience and learnings. From spending 1,000 hours studying in the past 16 months.
Introducing... the TAFF Insiders Mastermind:
A community created to help you get in on the upside of the meltdown of the U.S. economy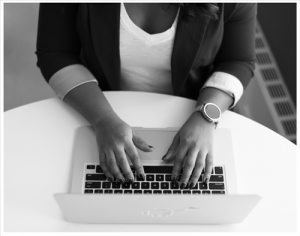 You can expect: 
Easy-to-understand explanations 

How-to video modules, to help you get started with crypto

Ongoing learnings & instructions from Robyn & her crypto guru friends 

A moderated & helpful community 

An easy way to ask questions & get help 

A safe and secure place to discuss what could be

"the greatest financial opportunity in the history of the world"
I've had amazing success with cryptocurrency, and so have my crypto guru friends. And we want to help you!
Because now is the perfect time to begin your crypto journey (I'll show you why …)
What do people say about TAFF Insider's Mastermind?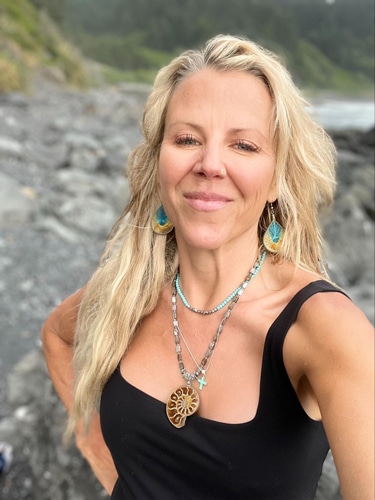 'The weekly calls are invaluable, and the investment strategies worth their weight in gold.'
"My name is Robin Stebbins, and I am a 52-year-old R.N. and mom to a brilliant 14-year-old son. 
I took a new trajectory over the last few years as the medical industry is not aligned with my values in any way shape or form. I started my own business helping people get off their dependency of drugs and procedures to live in optimal wellness. As I am very awake to what's happening on our planet, it's been a bit of a struggle with the amount of censorship and shadow banning to promote my business so I have to manage my wealth strategically. 
Instead of feeling fear and despair, I decided to take action. I have listened to Robyn Openshaw's Vibe podcast from the beginning, and I am overjoyed to have someone in our camp with such true intelligence and a clear voice helping us navigate this new world not only financially but spiritually and physically. 
When Robyn started the TAFF insiders group I immediately jumped on and I'm not disappointed. Not only have I learned a great deal about the somewhat complicated world of blockchain and crypto, but the weekly calls are invaluable and the investment strategies worth their weight in gold. Literally. 
I am homeschooling my son now and he and his friends are learning from the modules as well so it's a gift that keeps on giving lighting up in so many ways our bright new future."
— Robin Stebbins
What if there's a way to get some of your net worth out of dollars,
and into the best "store of value" available worldwide?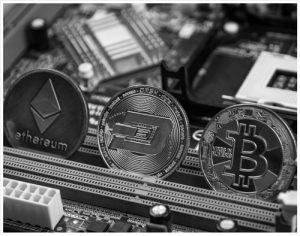 What if some people will be the "losers" in the collapse of fiat currencies, and some people will be "winners" — and by learning how, you could get in on being part of the "new rich?"
We are launching an Insiders Mastermind membership community to train you on how to take advantage of new cryptocurrency opportunities in our fast-changing world, to be in the 1% who grows their wealth meteorically, even as ALL the fiat currencies of the world are in massive decline. 
With 9,000+ registered crypto projects, joining a community to discuss best strategies and purchases is critical.
Unfortunately, the middle class is poised to lose the equity, savings, and earnings we've worked hard to retain over the years. Hoping that one day we could retire and enjoy a high quality of life.
Those in the TAFF Insiders Mastermind group will understand how the devastating economic circumstances in the world can be turned to their favor.
I believe that getting your discretionary funds into cryptocurrencies (some are gems, some aren't) is a way to get in on the "upside" of the catastrophe that was put into motion starting in March, 2020.
Now really is the perfect time...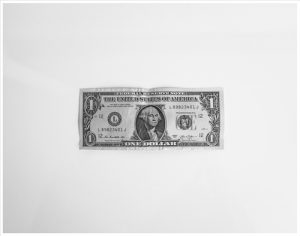 At this point, we're not even really the "early adopters" — they jumped in 10 years ago! 
We're at that perfect moment in time, though, I believe, where "buying and holding" is far easier than it was even a few years ago (when only "techies" could figure it out) … 
… AND the huge "bull run" is yet to come.
(In other words, we are still in the early phases, and more people — even institutions and people in traditional financial markets — are waking up to how fast their dollar is losing its value, and how their strategy to protect their future should change accordingly.)
Most of the world is asleep to the power, transparency, and utility of crypto currencies and related blockchain technology. The globalists rely on it. It's not going away; it's only going to pick up steam; and we are unwise to ignore it. 
Crypto is our future, when it comes to money, and when it comes to wealth.
Ask 10 people on the street if they own bitcoin, and generally, all 10 will say no. And 5 will say, "What's bitcoin?"
This will not be the case in 2 years. If you don't join us on this webinar, please just remember, a few years down the road, I invited you!
My cryptocurrency holdings have grown 800% in the last year!
The U.S. dollar is losing 1% of its value every month, whereas my cryptocurrency holdings have grown 800% in the last year. 
100 million people in the world own bitcoin, and many experts predict 200 million will own it in the next few years. 
But, everyone on the planet CANNOT own even 0.01 of a bitcoin , and currently only 3% of the world owns any. There's a market cap of 21 million coins that cannot be exceeded. And, there are cryptocurrencies I wouldn't touch, and there are some I'm far more bullish on, than bitcoin!
The global forces that are taking control of most of the world have already announced that their global currencies will be cryptocurrencies. (They've even stated WHICH cryptos they'll be using!)
It's not just me.
People are finding success in the Crypto Beginner's Community...
'I finally feel I am being proactive with my money…'
"Morning of July 29, 2021 I had heard of Bitcoin and Dogecoin (but I never put them together as cryptocurrency). I had never even heard of any others. That morning I received Robyn's email titled, 'I Shifted My Dollars to Cryptos. Here's Why'. I listened to the webinar and immediately signed up. I jumped in feet first and I've never looked back. 
I was in a relatively good financial space where I had accumulated cash reserves. However, I felt doom when I looked at it. I felt my money could be 'doing' something yet I strongly believed the stock market was overly inflated and destined for a crash. I didn't know what to do. 
Until I discovered crypto! I devoured all the TAFF content and I've never stopped learning on my own. 
It's intimidating, for sure. Even scary, at times but I took it step-by-step. My sense of doom is long gone. I finally feel I am being proactive with my money and I am super excited about the possibility and my financial future. 
It all started with the TAFF Cryptocurrency Insiders Mastermind. I highly recommend this program to get you started."
— Suzanne D. in Georgia
A community created for you...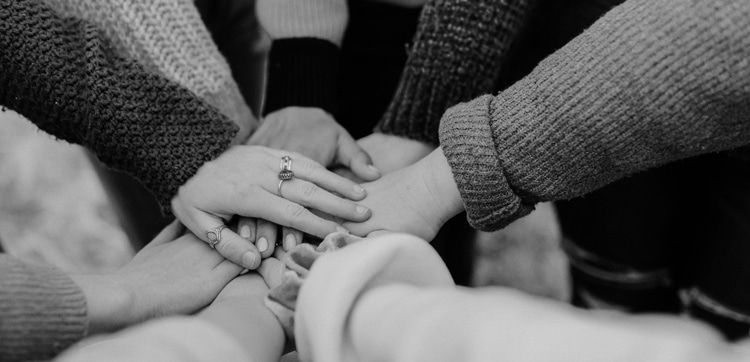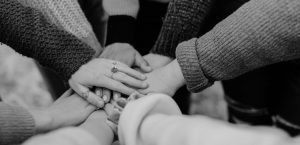 I have invited amazing crypto-guru friends of mine, to partner with me, and provide quick-and-easy training, to get up to speed, and form a community of those willing to learn, and protect their wealth. (Or create some!)
Often you hear marketers say that something is an "opportunity of a lifetime." But many financial experts are even calling the transition to cryptocurrency, for those who get in early, "the greatest financial opportunity in the history of the world."
We cannot guarantee any specific results; we are not giving financial advice; we have an education mission only, and we can only teach you what we know, and what we're doing, and why.
Don't be 'dazed & confused' — get up to speed fast
Most all "crypto" podcasts, courses and videos available today, leave you dazed and confused. 
Even the ones with names like "Crypto 101" or "Bitcoin for Beginners." There is an entire ecosystem and language that most of us cannot understand, in virtually every video out there, and it can be daunting!
For a long time, every time I'd go to learn about Bitcoin and the world of crypto, I'd give up in frustration. It was like crashing a tech-nerd convention, where I had no idea what they were talking about.
Join TAFF Insiders Mastermind (TAFF is TakeActionForFreedom, the website I started in March, 2020) to start learning, ask your questions, and get on the train ... 
… rather than be among the 99% who are going to be saying to themselves, a year from now, "I wish I'd bought cryptos!"
Another confusing thing we'll help you make sense of...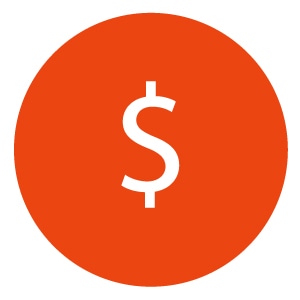 There really are so many ways to get confused, if you don't have guidance! 
LOTS of cryptos exist, and most of them I wouldn't invest in. We'll get into which ones we think will 2x to 100x in the next few years, and why (for educational purposes only).
Investing in cryptocurrencies is volatile, and risk is involved. We will never encourage you to go into debt, to participate. In fact, we are not in the business of giving financial advice. 
We will talk about Robyn's approach with the "why" at every step of our journey — how she's massively increased her wealth, and with minimal risk. 
(We'll share risk-minimizing, profit-maximizing tips. The tips we wish WE'D had!)
And, we'll bring you together with others who are just starting, or well down the path, for a fantastic, supportive community of people right where you are — just getting started, and wanting a guide.
Join TAFF Insiders Mastermind Today!
For only $97/month — an excellent deal when you consider the value you get and the time it will save you — you can join our TAFF Insiders Mastermind exclusive group, where you can take advantage of everything we've been learning the past year. 
"Pick our brains," so to speak. Get up to speed, fast. 
Plus join a group of beginners where we speak plain English about complex subjects. 
In fact, pay for 3 months upfront, and you can reduce your price to $67 / month!

Don't want to join … but have questions you want answered personally? 
Book 30-min for $69 or for $99 book a 60-min consultation with one of my crypto guru friends! Bring your list of questions!
Join TAFF Insiders Mastermind — get $100k's of value for $97 a month, in our launch, and let's get the answers, together, with a supportive, positive community around you! 
Buy 3 months of membership in the community upfront, to reduce your membership to $67/mo!
(435) 731-9040‬
PO BOX 1505
AMERICAN FORK, UT 84003
support@takeactionforfreedom.com